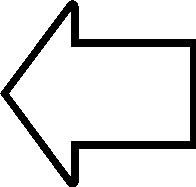 Back
POLYGUARD 650 LT MEMBRANE
SPECIFICATIONS FOR BLOCK POLYSTYRENE
FOUNDATION WALLS
PART 1 – GENERAL
DESCRIPTION:
Work in this section includes requirements for membrane waterproofing of expanded polystyrene foundation walls. The extent of the waterproofing is indicated on tech drawings.
Related work specified elsewhere:
Concrete Work: Section

Drainage Boards: Section
SUBMITTALS:
1) One square foot sample of POLYGUARD 650 LT MEMBRANE.
2) One pint o f POLYGUARD WATER BASE CONCRETE LIQUID ADHESIVE.
3) One tub e of POLYGUARD 650 MASTIC.
4) One square foot sample of protection board. (LOWFLOW ™ or other acceptable protection system)
Submit copies of manufacturer's product description, product usage, and product application for all materials pro posed for use on the project.
DELIVERY AND HANDLING:
Materials should be delivered in manufacturer's original, unopened packaging with labels attached. All materials must be handled in a manner to prevent damage. Any material damaged must be removed from the project area and re place d with new material.
POLYGUARD MASTICS are solvent based and are combustible. No open flames, sparks, or smoking should be allowed in the immediate area.
JOB CONDITIONS:
POLYGUARD waterproofing materials should only be applied under proper weather conditions. POLY-GUARD 650 LT MEMBRANE should preferably be applied at temperatures of 3 2°F. and above.
Surfaces to receive the POLYGUARD WATERPROOFING SYSTEM materials must be smooth, dry, and free of dust, dirt, loose aggregate or other foreign materials. Note that dust from UV exposure may form on the polystyrene surface, and should be removed with a broom and hose. Dust will prevent adhesion of the membrane.
Surfaces must be free of voids and sharp protrusions. Surfaces must be free of contaminants that contain wax, oil, silicone or pigment.
PART 2 – PRODUCTS
POLYGUARD 650 LT WATERPROOFING MEMBRANE is a self-adhering membrane consisting of 56 mils of rubberized asphalt laminated to 4 mils of polyethylene to form a minimum 60 mil membrane. 650 LT Membrane is 4 feet wide by 50 feet long. The membrane is delivered on a silicone release sheet. The release sheet is removed prior to application of the membrane. 650 LT MEMBRANE will meet the following physical properties:
| | | |
| --- | --- | --- |
| Property/Unit | Test Method | Typical Value |
| Film Color | | Grey/Black |
| Membrane Thickness | | 60 mils |
| Tensile Strength | ASTM D-412 (modified Die C) | 325 |
| Elongation, ultimate failure of rubberized asphalt | ASTM D-412 | 600% |
| Permeance, (grains/sq.ft./hr/in.Hg) | ASTM E-96 (Method B) | .05 |
| Cycling Over Crack, @ -15 ° F | ASTM C-836 | No Effect |
| Peel Adhesion (lbs./in. width) | ASTM D-1000 | 10.0 |
| Overlap Bond (lbs.in.width) | ASTM D-1000 | 8.0 |
| Pliability-180° bend over 1" mandrel -15°F | ASTM D-146 | No Effect |
| Puncture Resistance - Membrane - (Blunt Instrument) lbs. | ASTM E-154 | 40 |
| Resistance to Hydrostatic Head (Head ft. of water) | Following Procedure of Draft 4 ASTM Sub-committee DO8.22 on Waterproofing Systems | 250 |
| Exposure to Fungi in Soil - 16 weeks | GSA-PBS 07115 | No Effect |
| Water Absorption - % by weight | ASTM D-570 | .1 |
INSTALLATION:
COOL WEATHER:
1) If the temperature is under 55°F and over 32 °F, POLYGUARD WATER BASE CONCRETE LIQUID ADHESIVE may be used on polystyrene surfaces to promote adhesion as needed. The membrane should be kept warm until needed if cold temperatures exist. If temperature is >55°F, Liquid Adhesive is optional.
2) If cool weather makes adhesion difficult, keep the membrane warm until used. Warming the adhesive surface with a hot air blower, such as a salamander, will also assist cool weather application. Walls may be tented with polyethylene and a salamander used to warm the area before application of the membrane in extreme cold.
MEMBRANE INSTALLATION - VERTICAL SURFACES:
1) POLYGUARD 650 LT LIQUID ADHESIVE can be used on exposed concrete surfaces such as footers, regardless of temperature. Do not use 650 LT LIQUID ADHESIVE (Solvent Base) on polystyrene surfaces.
2) POLYGUARD WATERPROOFING MEMBRANE should be applied vertically in sections of 8 feet in length or less.
On walls higher than 8 feet, apply two or more sections with the upper section overlapping the lower.
3) Side laps should be a minimum of 2½ inches and end laps should be a minimum of 6 inches.
4) Use a hard roller or firmly press in the material as it is placed on the vertical surface.
5) All termination s should receive a bead of POLYGUARD 650 MASTIC. The bead should be troweled to a flat surface approximately 1/8 inch thick by ¾ inches wide. The MASTIC should be worked into cut edge terminations. When using MASTIC in pails, it must be mixed periodically so that solvents do not rise to the top.
6) Inadequately lapped seams and damaged areas should be patched with small sections of POLYGUARD MEMBRANE. The patch area should extend at least 6 inches beyond the defect.
7) Fishmouths and severe wrinkles should be slit, flaps overlapped, and repaired as above.
8) All footing/wall corners shall have a minim um ¾ inch fillet of LIQUID MEMBRANE 95 or latex modified cement mortar. Treat inside and outside corners either with 12-inch strips or a 12-inch wide by 90 mil thick application of POLYGUARD LIQUID MEMBRANE. The field membrane should be placed over the corner treatment.
9) Protection course of POLYGUARD LOWFLOW ™ PROTECTION AND DRAINAGE SYSTEM, 1" expanded polystyrene, or 1/4 inch extruded polystyrene, shall be placed on foundation walls and other vertical surfaces to protect the surface from damage. Drainage is recommended where high ground water occurs.
10) DO NOT expose POLYGUARD WATERPROOFING MEMBRANE above grade. POLYGUARD WATERPROOFING MEMBRANE has limited resistance to UV exposure.
Lit/Arch/650polys012301